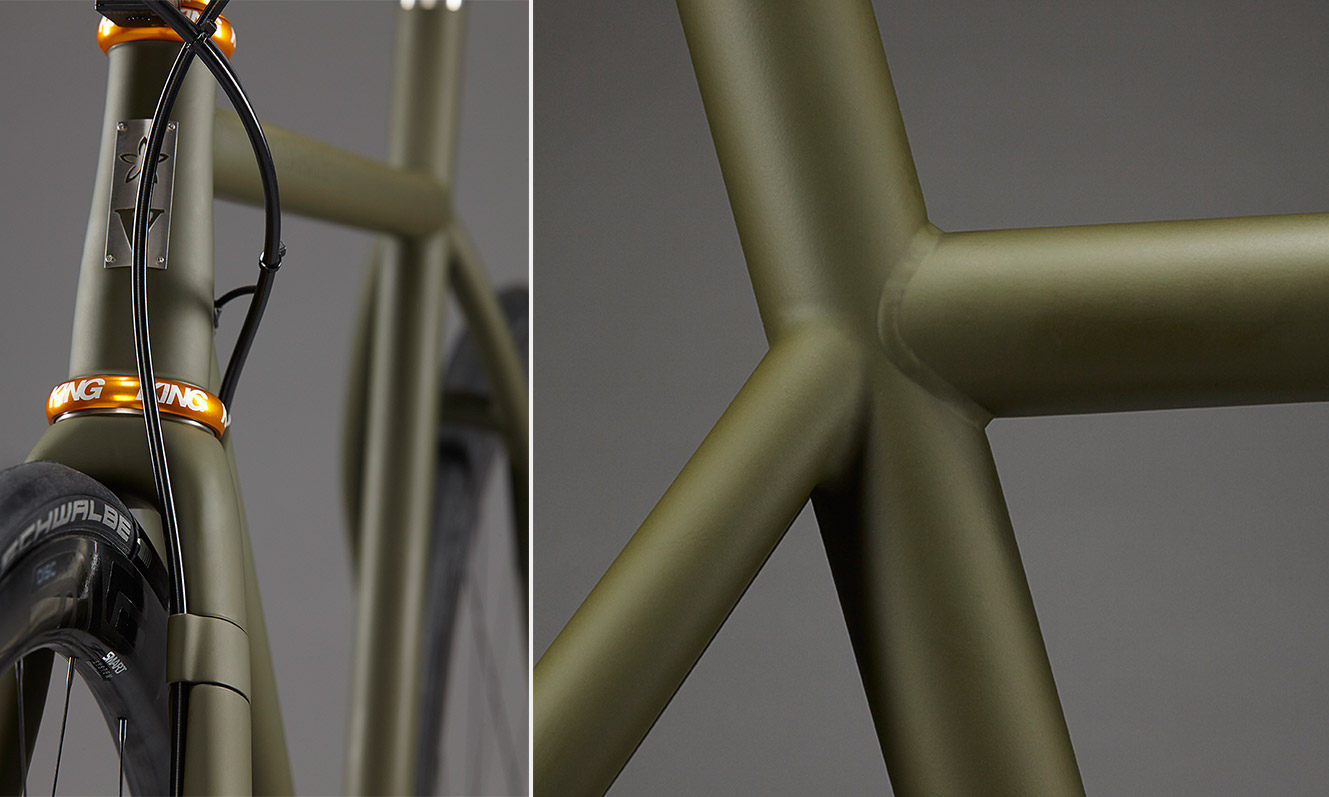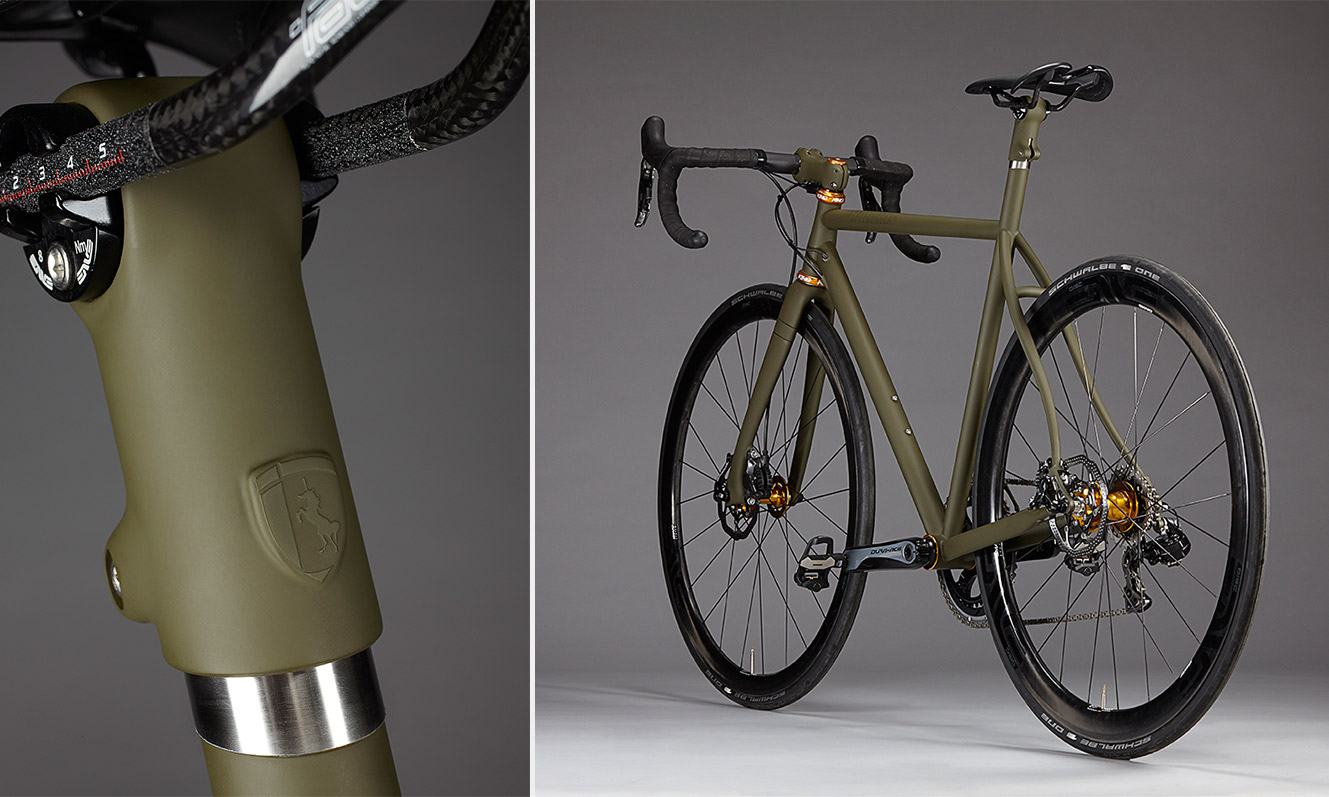 Your custom disc brake racing machine.
We started making disc bikes in
2001. Back then the options for road and CX were heavy and, in our opinion, not ready for primetime. Now that great hydraulic systems are on the market, we have rebuilt our bikes to get the most out of them. We machine the tapered headtube specifically for each individual rider, and we designed the rear disc mount to be simple, beautiful and strong. Add that to a proven bike that is comfortable, stable at high speeds, nimble and well balanced while climbing, and you've got a fully modern race machine.
Our caliper mount helps the braking forces dissipate into the frame, and because the dropout doesn't have to be overbuilt to deal with the braking forces, it's lighter and super clean looking. The chainstay mount is machined from a super strong stainless steel and left bare at the mating surface. It also pierces and is welded to both walls of the chainstay for added strength.
On our disc bikes, we machine the headtube specific for each rider. This means that the proportions of the taper look right for each size of frame and also that we can keep the tapering headtube very thin and very light. There are off the shelf options for tapering steel head tubes, but they weigh 2-3 times as much as ours. There's added time and expense involved, but this is the way to do disc right.
In the name of preserving the bike's clean lines, we route the rear brake housing internally from the headtube to the rear caliper. To do this, we use a larger PF30 shell and adjust where the tubes are mated to the bb shell, so that the housing has as direct a path as possible. The result? A cleaner frame and a brake line that is shielded from both the elements and mishaps that could damage it.